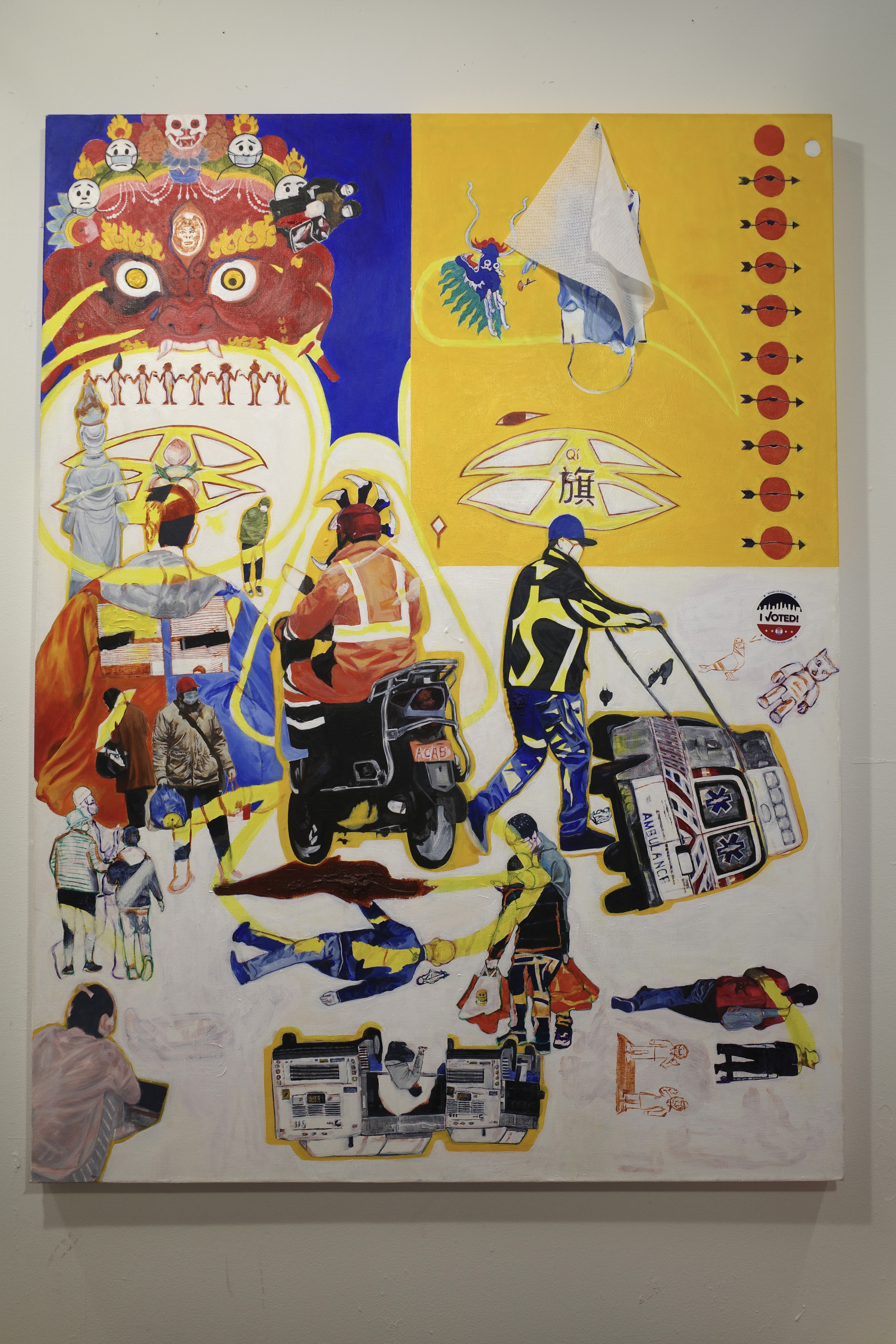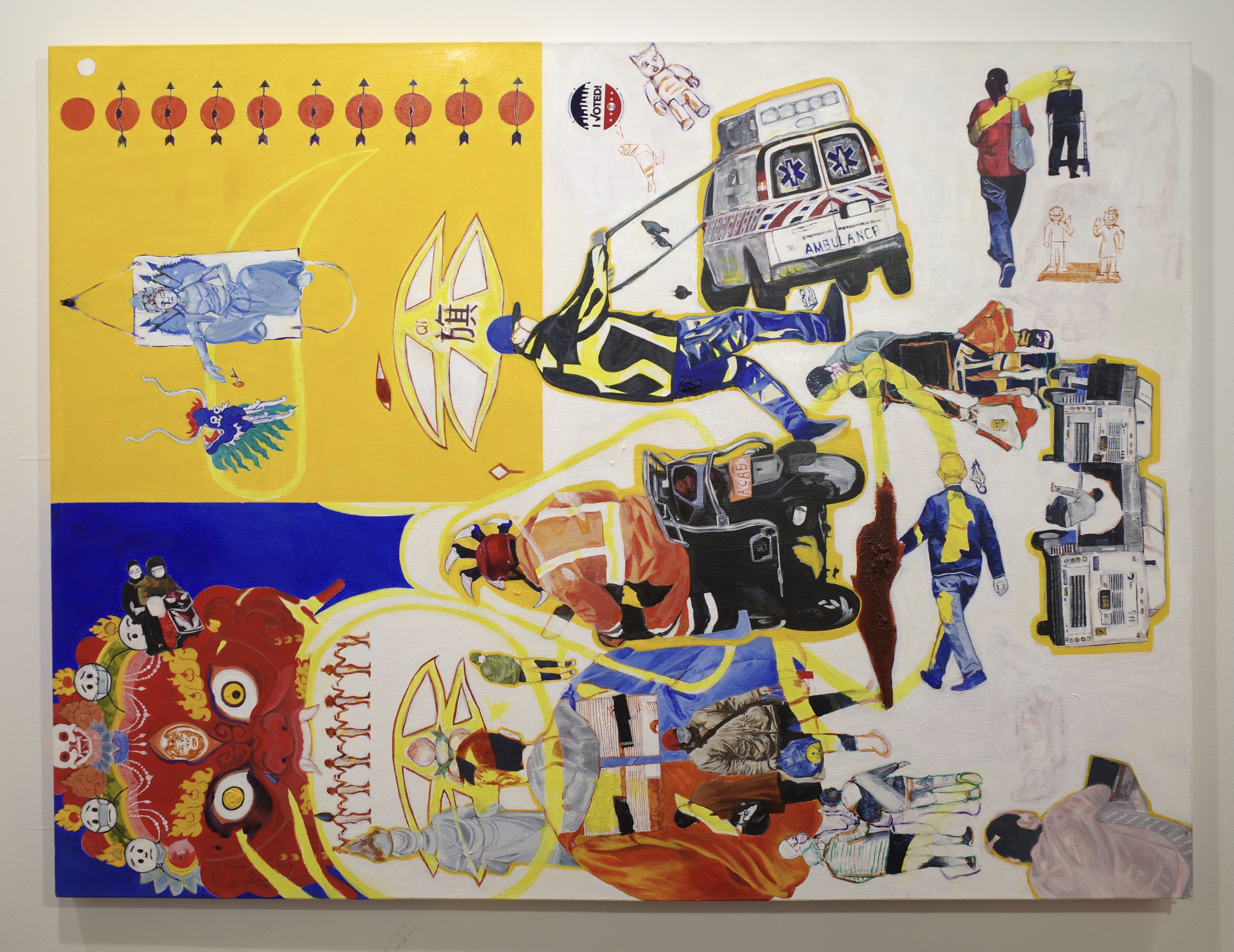 DAVID MA
FLAG? ( where. are. you. really. from?)

New York, USA

2021, 48" x 36"
Acrylic on Canvas, Mixed Media (Cleaning Wipe, "I voted" Sticker)


I am an Asian-American interdisciplinary artist observing and revealing the vibrant, often complicated portrayals of Asian representation in American culture. I use traditional eastern decorative motifs to contemporary westernized self-concepts to collage various beliefs into a cluster fuck of who I am and how I relate to society.
Navigating the mediums of Ceramic sculptures, Painting, and Video Performances, I search under the clutter of mainstream American culture to look for remnants of Asian American counterculture; often niche and undesirable, swept by misconceptions and surface-level privileges.
I deal with a breadth of themes in my work, specifically: Histories within industrial/raw materials, Mortality within an Eastern philosophy + COVID, and Effects of marginalization/blame game.
I continue to contribute to my community as both a participant and as an outsider by visualizing trauma and resilience. I am both an artist and an archaeologist, creating and documenting sites containing artifacts and other physical remains as the basis of my work. I do this primarily through the convenience of my smartphone in recording visual and audio markers. Following the lack of access to materials and a studio, I've found reassurance in my phone and computer to act as a reliable medium to my practice when everything else is under quarantine.